Check out first gif post on what people are *really* thinking at a tech conference. 
By Jessica Schimm (Assistant Editor, Women 2.0)
We got a little creative this Friday and decided to put together something fun and a little silly in the midst of our intense conference planning. We hope that it gets you inspired for your next tech conference.
It's conference day, and you're excited. So excited in fact, you bust out into your pump-up dance. No, we won't show you ours (but, yes, of course we have one).
You're start freaking out because you know you're going to meet your idols.
You want to stand out, so you work on passing out your business cards like a ninja.
And then you brace yourself for the show-and-dance of rookie entrepreneurs who pitch to everyone in sight.
After a few more hand-shakes and business cards, you meet someone who is interested in being your CTO. You feel like cookie monster when he found a cookie cake.
You are meeting with investors all day, and are exhausted, but then you remember there's a whole room full of investors that you don't have to talk to at all. They're called slot machines [at our Las Vegas conference they will practically be unlimited].
Conferences are always an awesome place to scout out your next co-founder.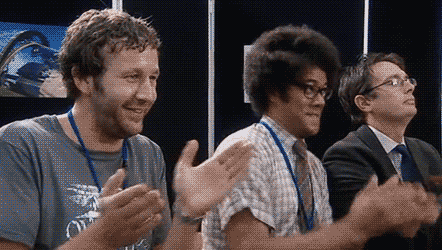 Or, your next spouse?
You can't wait to get free swag.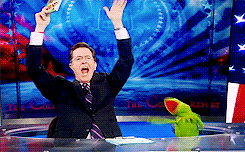 And at the end of the day, you decide you deserve a drink.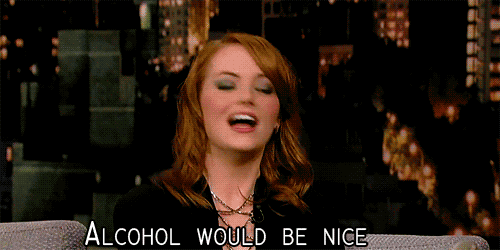 And after a busy weekend of networking and pitching, you go back to your hotel room exhausted and happy.
When was the last time you were in Vegas? Your friend's bachelorette party? Your 21st birthday? Either way we hope you're heading there again to get inspired at our Women 2.0 Conference 2013 -Las Vegas Edition (discounts available here). See you soon!
What are we missing? Share it around on your social network and see what your fellow techies say! See you in Vegas!
Jessica Schimm (@JessicaSchimm) is the assistant editor at Women 2.0. She is a recent graduate of San Francisco State where she earned a B.A. in journalism and was the editor-in-chief of SF State's Her Campus chapter. She has a strong interest in women's issues and writes about them on her blog Women Who Run San Francisco.