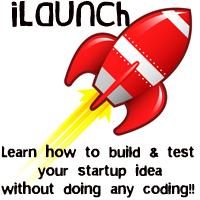 Women 2.0 partner event "How to build & test your idea without coding" is a workshop for women entrepreneurs on Thursday, November 11, 2010 starting at 6:30pm in Palo Alto, CA. This workshop is for people who have Internet-based business ideas and would love to launch them, but don't know how to code. Absolutely no coding is required or necessary at this stage!
Based on the great demand for this workshop, we're holding it again.
Read a past attendee's review of this event.
For more info and to register for the workshop, click here.